Desert Racing
In the world of off-road racing in the desert, anything can happen !
Here is a shot of myself and Lee Lanthier at the CODRA 400 October '94

---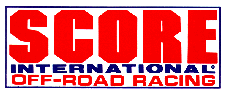 2003 Schedule is here now !
---
Please feel free to contact me if you would like to post a racing schedule here.
E-mail me at: webmaster@mikeysoffroad.com
COMMAND.COMputers Copyright © 1997-2003 All Rights Reserved